CPU/Memory Monitor¶
The CPU/Memory monitor has two parts of monitoring, a CPU and a Memory part. Both parts are checked frequently in a specified check interval. By default this interval is configured to 60 seconds so a check is done after every 1 minute. Both CPU and memory part can be disabled and enabled. The service becomes useless if you disable both parts.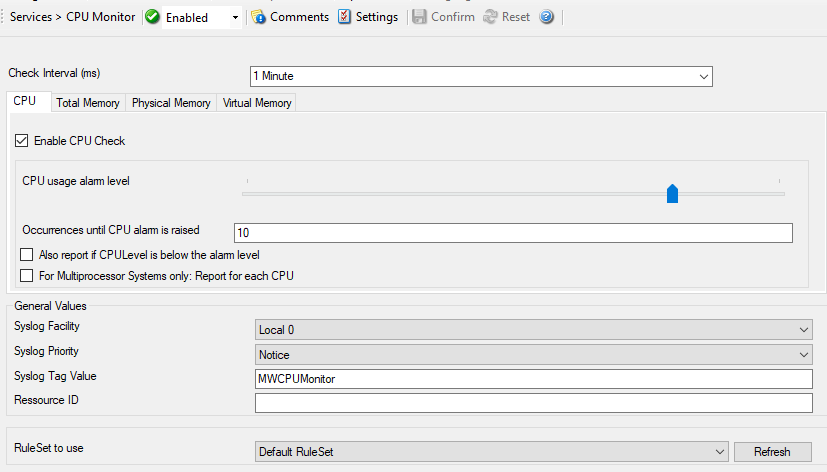 Service - CPU/Memeory Monitor
Here you find a series of tabs namely CPU, Total Memory, Physical Memory, and Virtual Memory.