MonitorWare Agent Features – CPU/Memory Monitor
The Windows CPU/Memory monitor checks the load of both CPU and Memory. A high load can be quickly detected and can be used to trigger notifications or even corrective actions before problems arise.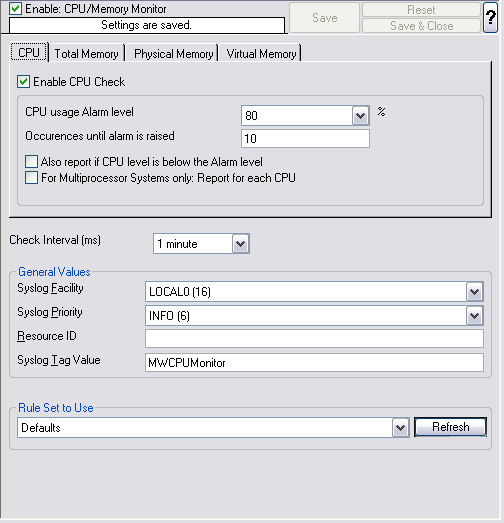 To view details about this feature please refer to online manual of MonitorWare Agent.