MonitorWare Agent Features – HTTP Probe
The HTTP Probe connects to a HTTP Server, and sends a valid HTTP request as configured. It then either receives the header or header and content of a website, depending on how the service is configured.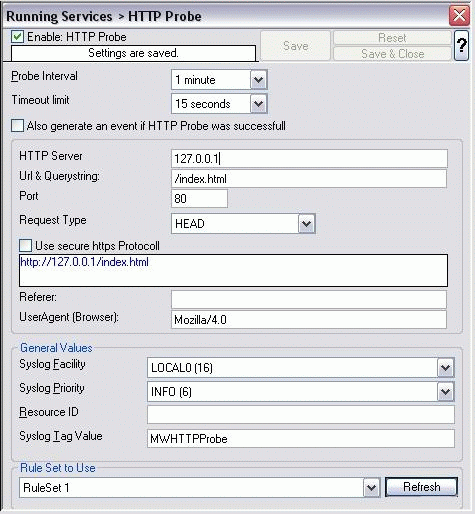 To view details about this feature please refer to online manual of MonitorWare Agent.