MonitorWare Agent Features – Powerful Event Processing
MonitorWare Agent has a powerful and flexible rule engine processes all events based on a configured set of actions. An unlimited number of rules and actions allows tailoring to the specific needs.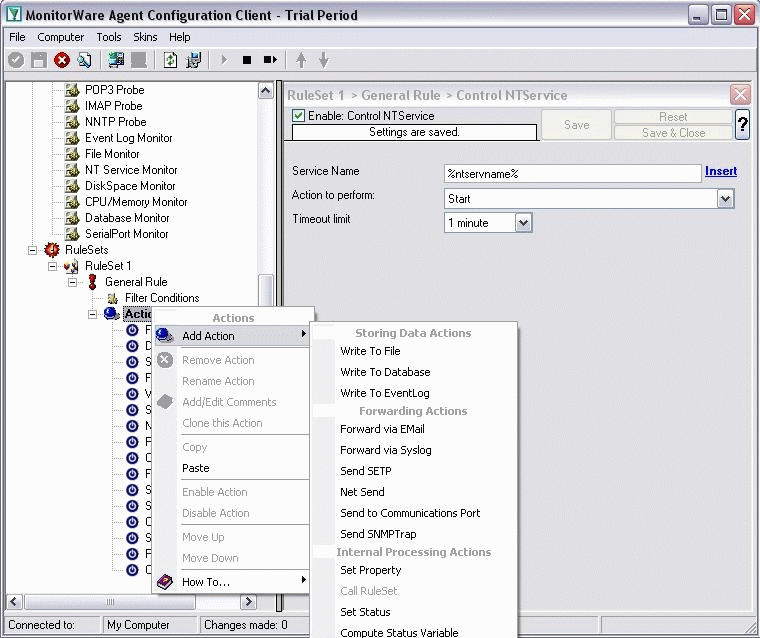 To view details about actions please refer to online manual of MonitorWare Agent.