MonitorWare Agent Features – Windows Services Monitor
The Windows Services Monitor service is used to monitor if vital operating services are running. The monitor continuously checks all services set to "automatic" startup. If such a service does not run, an event is generated and passed to the rule engine (which, for example, can restart the service).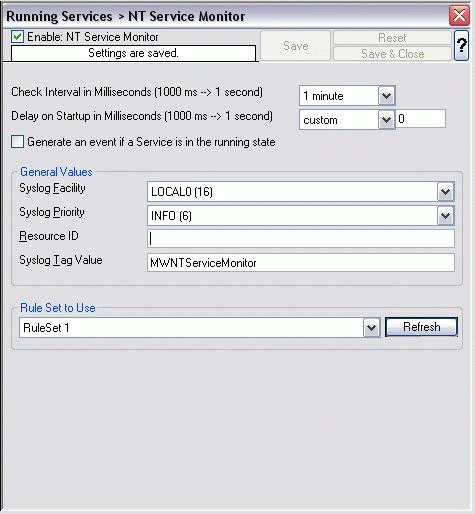 To view details about this feature please refer to online manual of MonitorWare Agent.