File Logging Options¶
This configuration dialog is available both in the defaults section as well as with file logging actions.
File logging is used to write text files of received messages. One file per day is written. New entries are appended to the end of the file.
File locks are released when currently no data is written. Therefore, other applications can access the files while the service is running. However, please be sure that the other applications do not place a file-lock onto it. Popular WordPad does so. In this case, the service will not be able to log any further messages (an error event is written to the Windows Event Log in this case). We recommend copying the file when accessing it at runtime - or use notepad.exe, which does not place file-locks on the files it opens.
The filename is build as follows:
<FilePathName><FileBaseName>-year-month-day.<FileExtension>
Parameters in the brackets can be configured via dialog shown below: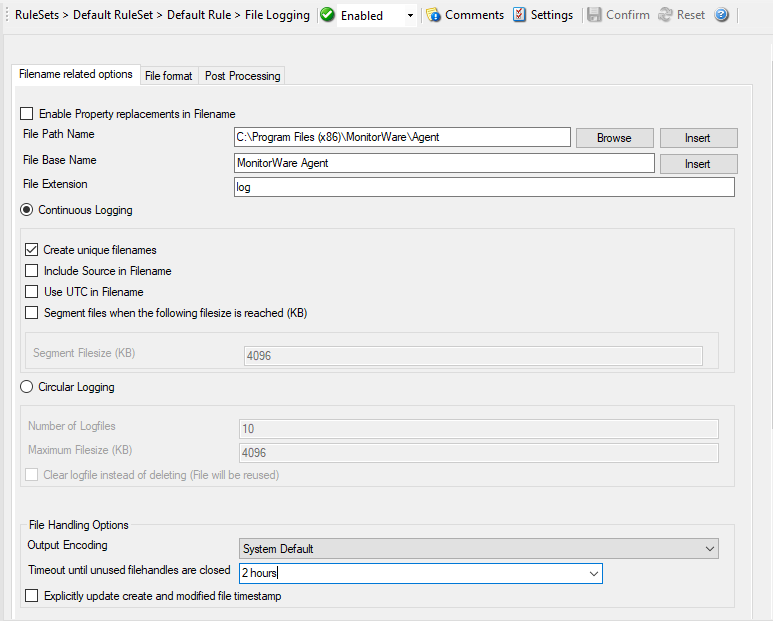 Action - File Logging Filename related